bespoke sewage treatment plants
Hand made and manufactured right here in the UK
We Build It Ltd is the home of the Bio-Pure, make us your first choice when it comes to simple solution sewage systems.
Manufacturers of the innovative Bio-Pure Sewage treatment plant
3 - 5 YEAR EMPTYING INTERVAL
Achieves 95% solids digestion which means no yearly emptying fees.
No smelly primary settlement tank.
lowest running costs
of any sewage treatment plant.
Solid construction means concrete not needed unless preferred.
We can typically have the tank on site within 7-10 working days of the order being placed.
All contained under one lid to give you lowest visual impact.
25 year tank warranty on all GRP parts of the tank which is constructed with Lloyd's approved virgin materials.
While we stock all our standard sewage treatment plants, we realise that 1 size doesn't fit all and that's why we can offer you a bespoke service. 
Offering outstanding value for money.
unique sludge return system
Further aids digestion of solids and performance during low usage of solids.
available with integrated pumped outlet
With intelligent self-diagnostic alarm.
Bio-Pure E range available
With power consumption 50% less.
All standard units in stock
For fast turn around when you need a sewage treatment plant quick.
nationwide service agreements
With helpful and friendly factory trained technicians
With our friendly drivers that will help with the off loading plus try to answer any questions you may have.
free telephone support 7 days a week
With our friendly trained technicians on hand ready to help and support you.
Let's keep it simple with our quick enquiry form
At We Build It we believe in making things as simple as possible wouldn't you agree?
If you do you will love this as while you will be able to find out all about our products and services further down below this page, we thought to ourselves hey you might be busy and don't have time to research for the right particular sewage treatment plant or your like me you just prefer to talk to a human.
Well don't worry this quick enquiry form will get you on the fast track to your domestic or commercial sewage treatment plant in super quick time.
All you need to do is just fill out the necessary fields and one of our friendly team will be in touch as soon as possible to arrange a convenient time that suits you to discuss your requirements. 
Typically we can find the correct sewage treatment plant within a 10 minute phone call and if you agree to go ahead we can deliver next day hows that for service? 
Domestic Sewage Treatment Plants
The good news is that our domestic sewage treatment plants are very simple to install with low fitting costs. 
Making our Bio-Pure Domestic Sewage Treatment Plants ideal for DIY enthusiasts or for the experienced ground worker/builder.
The air pump and the alarm are both housed under a small GRP lid eliminating the need for an unsightly kiosk.
Commercial Sewage Treatment Plant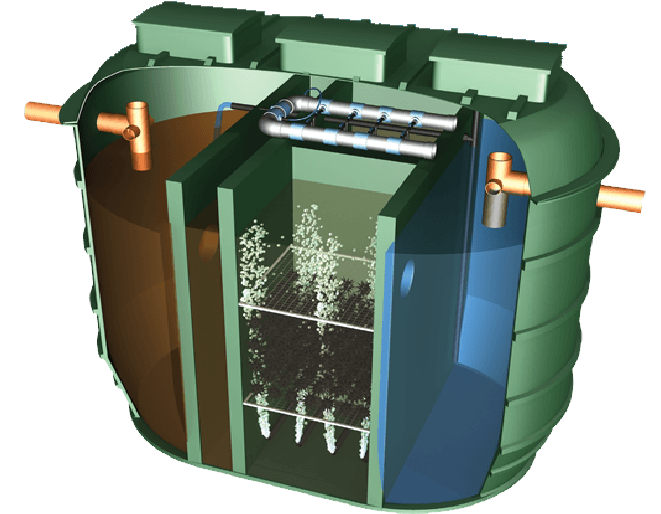 We Build It Ltd have developed its range of package Sewage Treatment Plants utilising proven SAF (submerged aerated filter) technology for maximum performance and reliability. 
Also using the most reliable energy efficient aeration blowers with a prolonged integral flow path system to maximise effluent retention time and quality.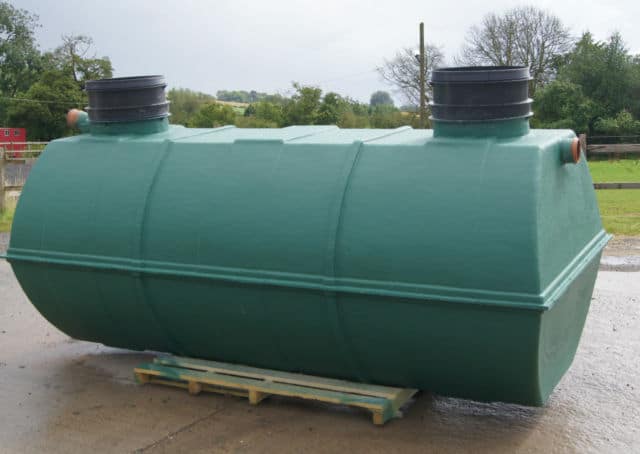 As well as manufacturing, installing and servicing the Bio-Pure Sewage Treatment System, we also manufacture a Low Profile Septic Tanks with a filtered outlet.
This is designed to significantly reduce installation costs and increase effluent quality.
Sewage Treatment Plant Service Plan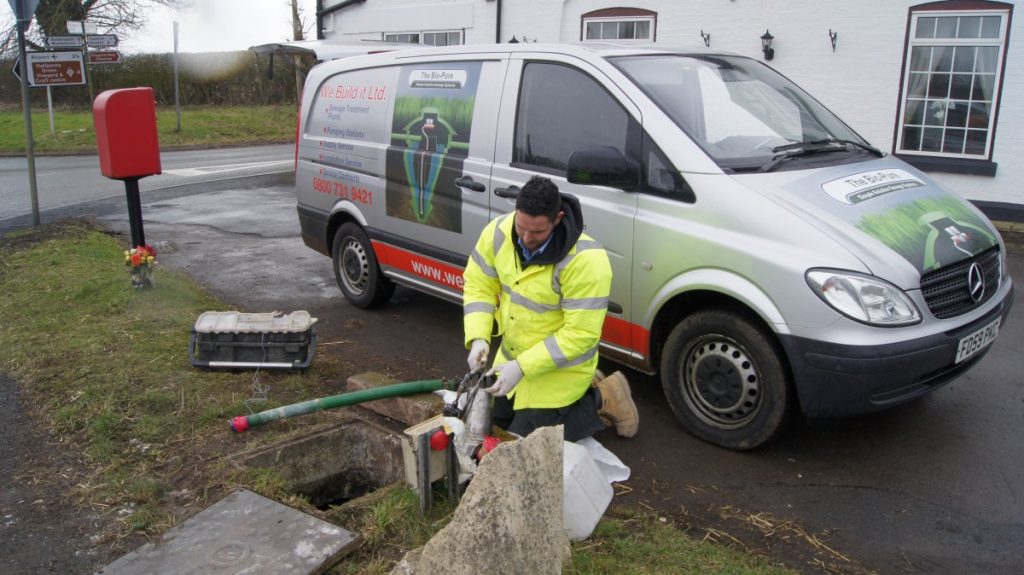 Regular servicing and maintenance of the Bio-Pure sewage treatment system, will ensure the unit is running at its most efficient. Having an annual service will also meet your legal requirements. We Build it, don't just service our own treatment systems, we have trained engineers that can service all makes and models.
Sewage Treatment Plant Installation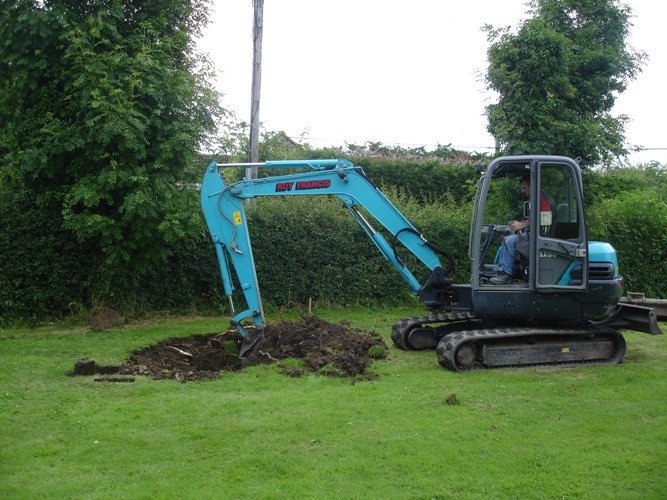 We can offer a supply and installation service to meet your requirements. We can do as much or as little of the job as you prefer. Our fully insured and factory trained technicians can completely install your Bio-Pure Sewage Treatment Plant, taking all of the worry out of your sewage treatment plant installation.
Sewage Treatment Plant Spare Parts & Repairs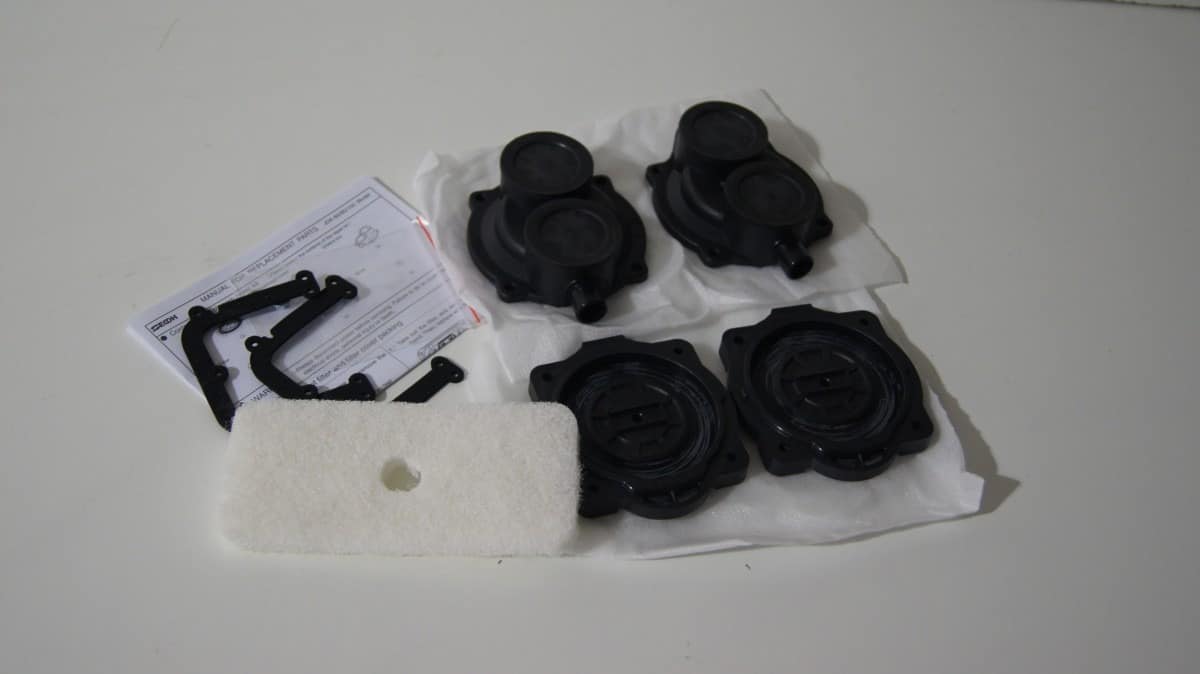 We Build It Ltd keep a large range of spare parts in stock for air pumps and submersible pumps. We also offer a repair service for air pumps, sewage treatment systems and some septic tanks.
BIO-PURE SEWAGE TREATMENT PLANT SYSTEMS
We Build It Ltd are one of the UK's largest manufacturers of domestic sewage treatment plants, and are based in the heart of some of Shropshire's most outstanding countryside.
We focus on high quality, affordable products. All of our sewage treatment plants are based on the successful and simple extended aeration method.
The Bio-Pure is suitable for single houses, small developments, rural industrial units, campsites, offices and barn conversions.
Bio-Pure Sewage Treatment Plants can also be used after an existing septic tank to enable the effluent to be discharged directly to a water causeway, if your existing soakaway has failed.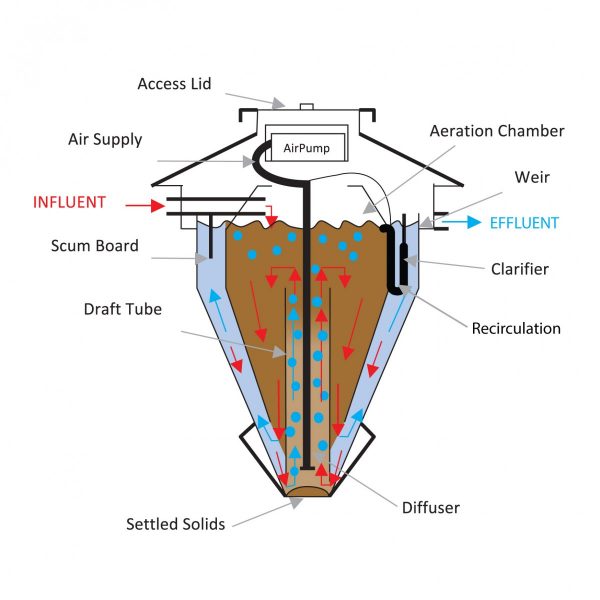 Our mission is to delight our clients with outstanding service
We are just a click or call away to serve you
Our staff are trained to give you straight forward and easy to follow advice for all of your Sewage Treatment Plant needs. 
All of our sewage treatment plants come with easy to follow installation and service manuals, as well as free telephone assistance by specialist installers. 
We can also offer full or assisted installations at very competitive rates. We pride ourselves on offering the best GRP products on the market backed up by proper old-fashioned customer service – (dial straight through and speak to our specialists, no automated service or queuing system). 
We Build It Ltd is a member of British Water and we ensure that our Sewage Treatment Plants exceed all industry standards.
We Build It Ltd
Kingsnordley Farm
Kingsnordley
Bridgnorth
Shropshire
WV15 6EU
Phone: 01746 781782
Freephone: 0800 731 9421
Email: sales@webuildit-ltd.co.uk