Gravity Domestic Sewage Treatment Plant
1- 5 persons, meeting the new 2020 regulations
CE Marked & tested to bs en 12566-3
Please read the information below before you fill out the order form. This will enable us to help you make the correct decision when placing your order.
have you Checked your invert levels?
Please check to make sure what your invert levels are. If the invert is greater than 0.6 meters then you will require a neck extension to correct the difference.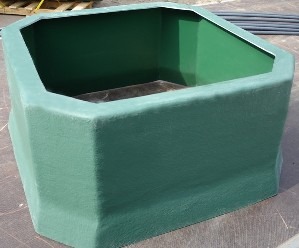 Need to correct your invert?
If your invert levels are greater than 0.6 m its no problem.
We can correct your invert level with a neck extension which are available in 100 mm to 500mm and can be combined for example 500mm + 200mm making 700mm. 
If you are unsure please contact us and we will happily find the solution for you.
Please fill out the form below accurately as possible and to the best of your knowledge.
If you are not sure about answer please select the option not sure and we will help you find the answer.
Please note prices listed are when purchased with the tank. If bought separately delivery charges will apply.
Our mission is to delight our clients with outstanding service
We are just a click or call away to serve you
Our staff are trained to give you straight forward and easy to follow advice for all of your Sewage Treatment Plant needs. 
All of our sewage treatment plants come with easy to follow installation and service manuals, as well as free telephone assistance by specialist installers. 
We can also offer full or assisted installations at very competitive rates. We pride ourselves on offering the best GRP products on the market backed up by proper old-fashioned customer service – (dial straight through and speak to our specialists, no automated service or queuing system). 
We Build It Ltd is a member of British Water and we ensure that our Sewage Treatment Plants exceed all industry standards.
We Build It Ltd
Kingsnordley Farm
Kingsnordley
Bridgnorth
Shropshire
WV15 6EU
Phone: 01746 781782
Freephone: 0800 731 9421
Email: sales@webuildit-ltd.co.uk
Let's keep it simple with our quick enquiry form